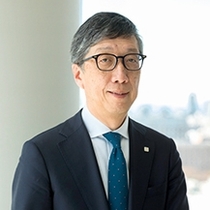 Report on the business performance in the fiscal year ended March 2019

Updated on May 15, 2019
Kazuya Nakano
President & Representative Director
ASAHI YUKIZAI CORPORATION
 I would like to extend our sincere appreciation of our shareholders' continued patronage. It is my pleasure to inform you of our consolidated business results for the Fiscal Year 2018 (fiscal year ended March 2019) and the current situation of the company.
1. Consolidated business performance in Fiscal Year 2018
| | | |
| --- | --- | --- |
| Sales | 56.08billion yen | up 11.8% year-on-year |
| Operating profit | 4.22 billion yen | up 25.6% year-on-year |
| Ordinary profit | 4.39 billion yen | up 29.1% year-on-year |
| Net profit (Note 1) | 3.90 billion yen | up 40.1% year-on-year |
 Both sales and operating profit marked a year-on-year increase for the sixth consecutive year on a consolidated basis for the full Fiscal Year 2018. Furthermore, sales reached an all-time high on a consolidated basis.
 The business situation in the full Fiscal Year 2018 is summarized below.

| | | |
| --- | --- | --- |
| | 1) | Sales marked a year-on-year increase supported by 1) increased demand for resin piping materials due to continued plant and equipment investment by domestic corporations, 2) sales of foundry materials remaining strong for the automobile industry and others, and 3) increased sales of overseas subsidiaries which successfully captured brisk local demand. In addition, we made Asahi AV Sangyo K.K. our consolidated subsidiary in April 2018, which significantly contributed to the sales growth. (Note 1) |
| | 2) | Operating profit was also greater than a year earlier. Although the resin business was adversely affected significantly by the increase in prices of major raw materials, contribution was made by increased sales of high value-added products and cost reduction through production streamlining, etc., in addition to the sales increase in the businesses as a whole. |
| | 3) | Both recurring profit and net profit attributable to the parent company rose significantly, due to the "negative goodwill" resulting from the acquisition of the Asahi AV Sangyo shares, in addition to the increase in operating profit.(Note 2) |
2. Summary of business performance in each business segment
 The situation of activities of each of the business segments in anticipation of achieving the goals of the five-year, mid-term management plan "ARS2020" is summarized below. We are vigorously promoting business, targeting at realization of our vision for the year 2020.
1)
In the Valve & Piping Systems Business segment, we endeavored to explore new demand through making proposals for replacement of metallic piping with resin piping, while demand for anticorrosive products, in which we have strengths, remained firm. More specifically, we reinforced sales activity with close contact with customers as well as promotion activity at home and abroad, and launched new products into market centering at valve products, which resulted in the growth of sales of our mainstay products, such as valves, pipes, joints and other key products. In overseas markets, in spite of the decline in Dymatrix product sales reflecting the adjustment in the Korean investment in semiconductor manufacturing, sales of actuators and specialty pipes, in addition to valve products, trended favorably as the U.S. economy remained strong. In China, we succeeded in exploring demand for new projects for liquid crystal and electrolysis plants. Consequently, increases in both sales and profit were registered in the Valve & Piping System business segment.
 
2)
In the Resin Business segment, we succeeded in exploring demand greater than in the preceding fiscal year in each of the business fields. With regard to the foundry materials for automobiles and construction machinery, we were able to expand sales of environment-corresponding type RCSs as we reinforced our sales activities to activate our communication with clients. Sales of the foam-in-place type heat insulating materials increased as our proposal made to major construction offices on next-generation foaming materials, as well as our original construction technique, contributed to expansion of transactions. In the civil engineering material field, we explored demand for natural ground consolidation materials and water sealing materials mainly for construction of expressway tunnels. Profit, however, was smaller than a year earlier due to the rise in prices of major raw materials and transportation expenses. As a result, the Resin Business segment marked a decline in profit on increased sales.
 
3)
Although we promoted sales activities for new clients in the Water Treatment and Natural Resources Exploitation Business aiming at improving the profit situation, sales in the segment were significantly smaller than in the preceding year. The maintenance service business division achieved an all-time high profit backed by increased maintenance work for the treated water supply facilities in the center of city and favorable order placement for repair work. Overall sales and profit, however, marked declines adversely affected by the sales decline in the Water Treatment and Natural Resources Exploitation Business.
 In Fiscal Year 2019, aiming at realizing continued growth, we are determined to continue promoting measures in terms of both sales and manufacturing to raise productivity, in addition to the "reform of the product marketing strategy, expansion of overseas sales, supply chain reform, manufacture innovation, and company-wide cost reduction" as we posted in our mid-term management plan.
 We truly hope that shareholders will have expectations for the future growth of the Asahi Yukizai Group, and will provide unchanged support and guidance to us.
May 15, 2019
Kazuya Nakano
President and Representative Director

Notes: 1.
Making of Asahi AV Sangyo K.K. a consolidated subsidiary
: For details please refer to the IR News entitled "Notice on additional acquisition of shares of the equity method-applied affiliate (making it a consolidated subsidiary) and on a merger between consolidated subsidiaries" in our Website dated January 31, 2018.
Notes: 2.
Notice on our reporting of special profit/loss (profit arising from the "negative goodwill" and losses arising from phased acquisition)
: For details please refer to the IR News in our Website dated July 31, 2018.
  URL of the IR News: https://www.asahi-yukizai.co.jp/ir/news.html