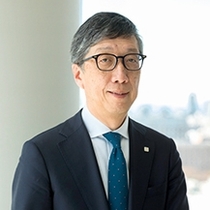 Report on the business performance in the second quarter of the fiscal year ending March 2019

Updated on October 31, 2018
Kazuya Nakano
President & Representative Director
ASAHI YUKIZAI CORPORATION
 I would like to extend our sincere appreciation of our shareholders' continued patronage. It is my pleasure to inform you of our consolidated business results for the first half of fiscal 2018 ending in March 2019 and the current situation of the company.
1. Business performance
 In the first half of fiscal 2018, Asahi Yukizai's consolidated business results are as mentioned in the table.
| | | |
| --- | --- | --- |
| Sales | ¥27.37 billion | Up 27.3% year-on-year |
| Operating profit | ¥1.69 billion | Up 46.9% year-on-year |
| Ordinary profit | ¥1.90 billion | Up 47.5% year-on-year |
| Net profit (Note 1) | ¥2.17 billion | Up 122.9% year-on-year |
 As shown in the table, both sales and profit were up year-on-year (on a consolidated basis).
 Business situation in the first half of fiscal 2018 are summarized as below.

| | | |
| --- | --- | --- |
| | 1) | Sales trended steadily. Among piping materials, although the semiconductor and liquid crystal product industries recently entered an adjustment phase, the chemical plant-related sales, in which we have strengths, led the increase in sales while resin products sold well led by those to the automobile and construction machinery fields. In addition, overseas subsidiaries were also in good shape in their respective locations. Another factor contributing to the sales growth was that we made Asahi AV Sangyo K.K. our consolidated subsidiary in April 2018. |
| | 2) | Operating profit marked an increase as the result of the significant growth in sales of ASAHIAV valves and Dymatrix products, which are higher value-added among piping materials. |
| | 3) | Sharp increases were posted in ordinary profit and quarterly net profit attributable to shareholders of the parent, mainly due to the exchange rate profit arising from the yen which trended on a weak note and the "negative" goodwill generated as the value of the purchase of the Asahi AV Sangyo shares referred to earlier was lower than its net asset value. |
2. Summary of business performance in each business segment
 The current situation of activities of each of the business segments are summarized as below.
1)
In the Valve & Piping Systems Business segment, endeavoring at accommodating demand arising from the replacement of metallic piping by resin piping, we opened overseas offices in Dubai (United Arab Emirates) and in the Republic of South Africa.Our U.S. subsidiary (ASAHI/AMERICA,INC) purchased business of a piping material engineering company and started operation, aiming at, in addition to the strengthening of its own engineering business, enhancing its manufacturing capacity and product line, and further improving the quality of services. In addition, in anticipation of a further increase in sales of Dymatrix products, we have reinforced our capacity of manufacturing these products, through establishment of a new factory in our Nobeoka Manufacturing Plant. Concerning the business environment, demand for chemical plant-related products, in which we have strengths, is trending firm and we are emphasizing accommodating such demand by strengthening the sales activities with close contact with customers as well as the promotion activities.


News Releases
"Notice of Establishment of our Dubai Office"
: http://www.asahi-yukizai.co.jp/en/news/detail/180703_001106.html
"Notice of Establishment of our Office in the Republic of South Africa"
: http://www.asahi-yukizai.co.jp/en/news/detail/181003_001143.html

 
2)
In the Resin Business segment, the recent shortening of the business flow in Japan activated our conversation with customers and, as a result, we have accelerated our activities of finding new needs. Meanwhile, although demand for foundry materials trended strong for automobiles and construction machinery, the segment is being adversely affected by the continuing rises in raw material prices. In the civil engineering field, demand for natural ground consolidation materials and water sealing materials is rising for use in the tunnel construction for linear Shinkansen Line and Shin Tomei Expressway: We are placing emphasis on accommodating such demand. In overseas businesses, manufacturing and selling by our Chinese subsidiary, Asahi Organic Chemicals (Nantong) Co., Ltd., are in good shape: This is our important company manufacturing phenol resin for casting and resin for making electronic materials and has reached its tenth anniversary of foundation.
 
3)
Regarding the Water Treatment and Natural Resources Exploitation Business segment, order receipt for the water treatment projects remained slow due to the slowdown in construction starts; however, order receipt for the natural resource exploitation projects maintained its uptrend. In the meantime, regarding the environmental cleaning agents, sales not only to the public sector but to the private sector increased. With regard to the maintenance service businesses, while demand for maintenance continued firm, construction projects were slightly affected by the lags in order receipt.
 In this way, we have succeeded in obtaining the business results we had expected since, in addition to the favorable business environment, the measures we posted in our mid-term management plan "ARS2020" (reform of the product marketing strategy, expansion of overseas sales, supply chain reform, manufacture innovation, and company-wide cost reduction) have steadily born fruit.
 We are determined to continue implementing these measures, aiming at continuous growth and achieving the targets.
 We truly hope that shareholders will have expectations for the future growth of the Asahi Yukizai Group, and will provide unchanged support and guidance to us.
October 31, 2018
Kazuya Nakano
President and Representative Director

Notes: 1. "Net profit" refers to the net profit for the fiscal term (second quarter) attributable to the shareholders of the parent.