We are engaged in two basic business areas:
Foundry materials and functional resins.
We can draw on these strengths to meet the demands of the times and of our customers
by providing high quality and performance. We pride ourselves on the contributions we have made to
the development of the automotive, construction equipment, and other industries.

The strength of our foundry materials business
It is the production of both resin products and resin-coated sand products for casting.
We are Japan's largest manufacturer of these products.

The strength of our functional resins business
Since the Company's establishment, we have built up a solid track record of advanced technology based on years of
experience. It is on that foundation that we have built up our phenolic resin polymerization and synthesis technologies.

A wide range of products has been developed by pursuing the many possibilities of phenolic resins.
Industrial materials have many important applications for the thermal resistance and wear-resistance of phenolic resins.
They are used as molding materials for refractory brick, tire materials, and automobile parts.

Actions towards new domains for foaming technologies
Our foaming materials technology also has applications in the civil engineering field. We have developed
solidification materials used for ground and soil reinforcement in tunneling and other civil engineering projects.
We are actively working to expand its business in new domains.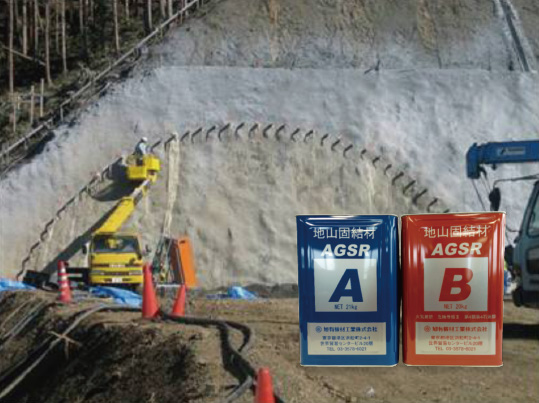 The global warming potential is about one-thousandth that of CFCs.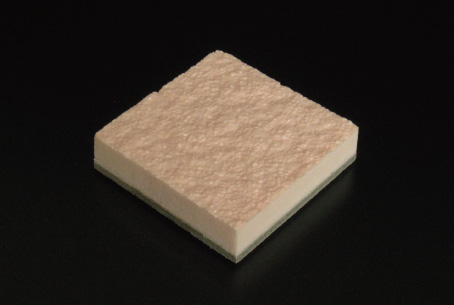 The challenge is to produce high-quality thermal insulating materials
that does not use fluorocarbons, which are implicated in global warming.
As part of our social responsibility to the global environment,
we have developed foaming materials "Zero-Freon" at all.
The global warming index of these materials is a mere fraction of
fluorocarbon materials.

Focused on the future potential of
applications in electronic materials.
We built a dedicated plant for these products in 2001 and since that time have been producing resins
for semiconductors and LCDs based on processes designed to minimize metals contamination.